People of all ages enjoy playing video games. It can be a terrific way to spend time with friends or a pleasant way to unwind after a long day. It can be an opportunity to laugh together and make lifelong memories.
Today, there is a huge selection of video games, something to fit every preference. There are games that demand quick reactions and smart thought for people who like a challenge.
For those who prefer a more relaxing experience, there are games that let you take your time and explore virtual worlds at your own pace.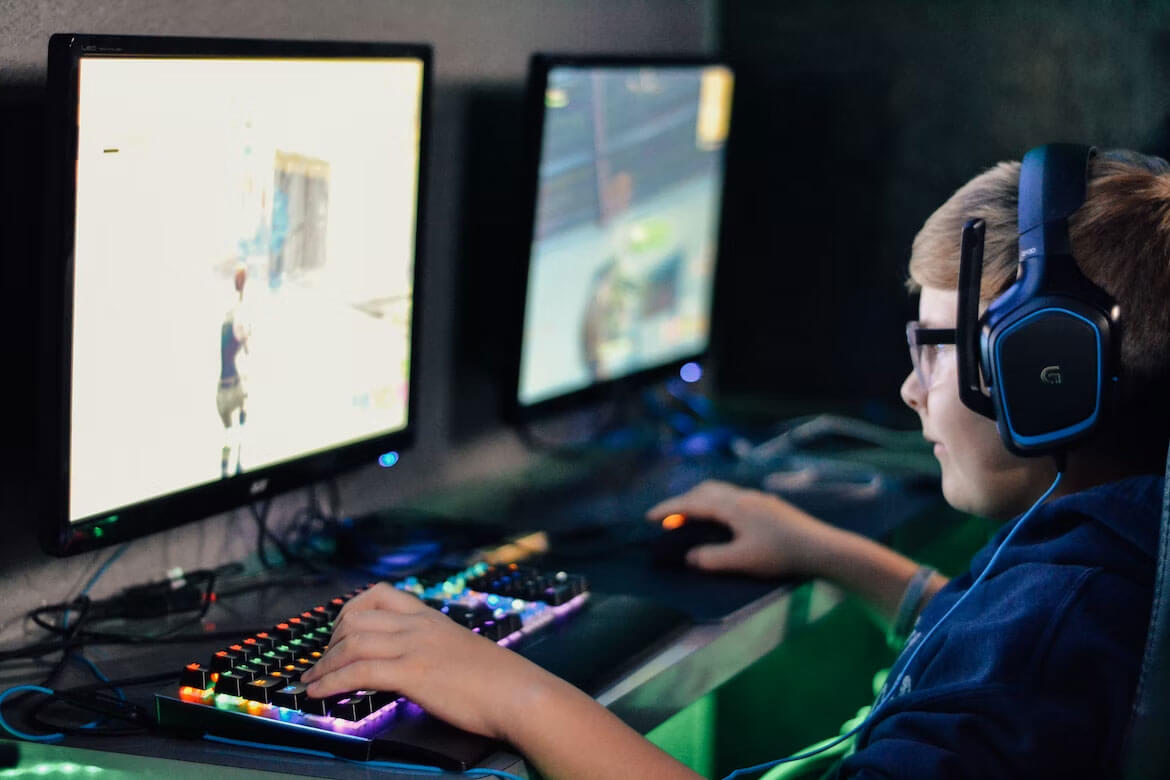 And for those who like to socialize, there are games that allow you to interact with other players from around the world.
How To Improve Your Gaming Experience?
Whether it's discovering fun and engaging games to play or advice on how to succeed, you're like most players; you're constantly seeking methods to make playing games better. 
There are plenty of ways to make your time in front of the screen even more enjoyable. Here are some of our best advice to assist you!
1. Get A Good Gaming Chair
This may seem like a small thing, but trust us, it makes a world of difference. When you spend hours sitting in front of a screen, you want to be comfortable, and a good gaming chair will help you do that.
There are all kinds of gaming chairs on the market these days, so take your time to find one that's perfect for you and your budget. You won't regret it!
2. Invest In a Quality Headset
Again, this is something that can significantly impact how you play games overall. A good headset will block distractions so you can focus on the game and allow you to communicate with other players if you're playing online multiplayer games.
Do your research to find a great option that fits your needs and budget because there are many available at various price points.
3. Take Breaks
We know it can be tempting just to keep going and going when you're in the zone, but it's important to take breaks every now and then, especially if you're playing for long periods of time.
Breaks help reduce eye strain and give your mind a chance to rest so you can come back feeling refreshed and ready to take on whatever challenge lies ahead in the game. 
4. Play With Friends
The best gamers know that practicing, dedication, and friends are the key to becoming a pro. That's right – having friends can actually make you a better gamer. Playing with friends can help you learn new strategies, build teamwork skills, and improve communication.
In addition, gaming with friends is more fun – and who doesn't want to be a pro at something enjoyable?
5. Don't be Afraid to Experiment
It's through trying new things that you develop as a player. When something doesn't work out the way you wanted it to, analyze what happened and see if you can figure out what went wrong. Then try again, and see if you can do better next time.
6. Be Patient
Rome wasn't built in a day, and a lucrative gaming career isn't either. Getting good at anything takes time and effort, so don't get discouraged if things aren't going your way at first. If you persist, you'll succeed eventually.
7. Persevere 
It's difficult to play games, especially at first. You'll make mistakes, have setbacks, and face frustration.
But if you keep at it, eventually, you'll overcome all those obstacles and become the player you want to be. 
8. Learn From Your Losses
Losing is unavoidable, but that doesn't make it any less important. Every setback presents a chance to grow and learn.
Pay attention to what happened, figure out what went wrong, and use that knowledge to ensure it doesn't happen again. 
9. Have Fun
Gaming should be fun at the end of the day. If it stops being fun, take a break or try something different. If you're not having fun, there's no point in playing. 
We recommend you visit HWID Spoofer to protect yourselves from anti-cheats.
Also Read: Why is Football the Most Popular Sport in the World?
Conclusion 
By using these suggestions, you can elevate and enhance your game experience. No matter how serious or casual you are about gaming, there is always room for improvement.
Therefore, try out these suggestions and see how they work for you. Please share any further recommendations you may have in the comments section below.