With more than 3.5 billion fans worldwide, football is by far the most popular sport on the planet, and there are hardly any countries where it's not played and adored by many. Therefore, it is no wonder that many game developers found inspiration in some of the top players, tournaments, and leagues.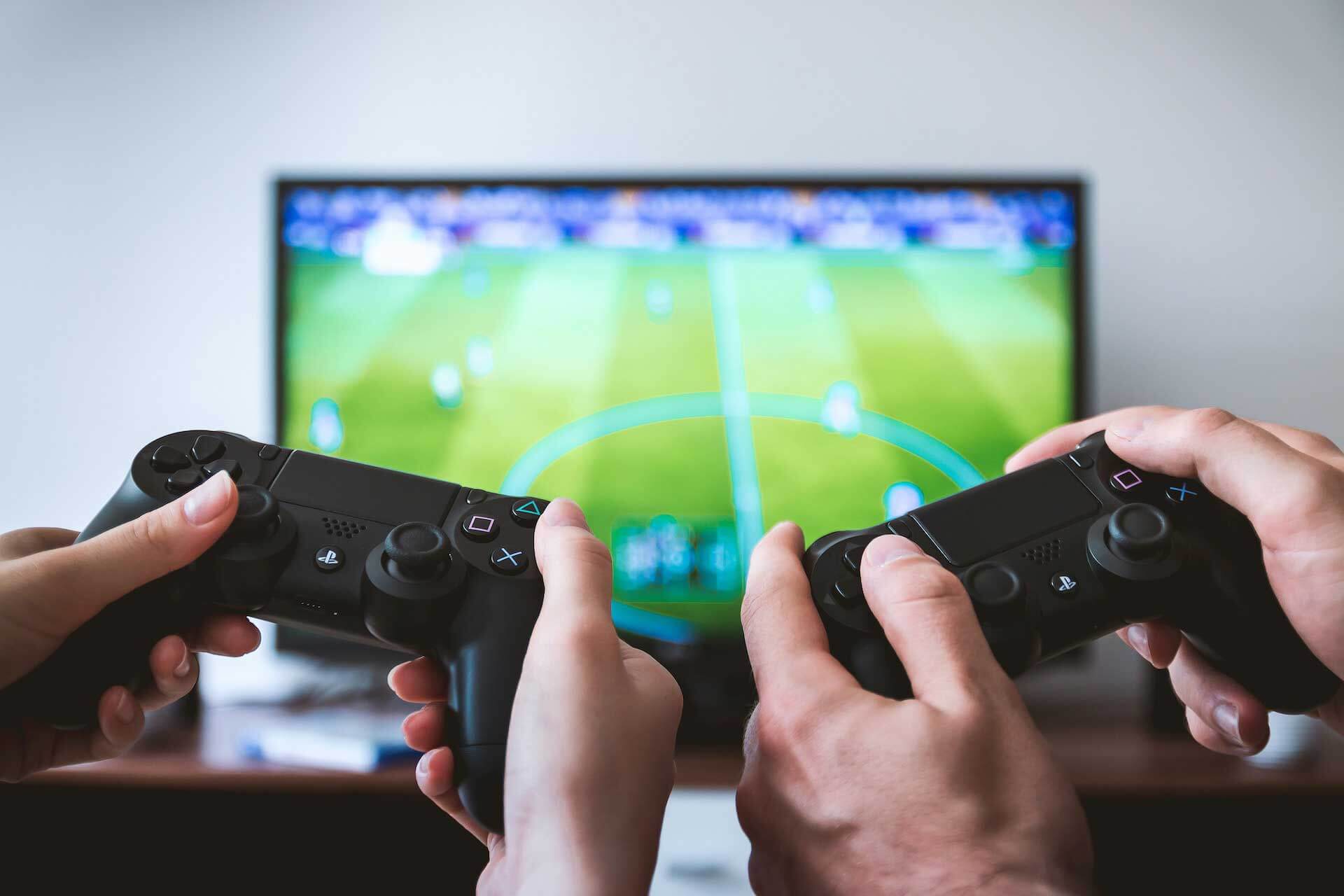 If you are passionate both about the sport and video games, you will be thrilled to discover some of the best titles for football enthusiasts:
FIFA
FIFA is a game franchise that resulted from a partnership between the FIFA organization and EA Sports. With more than 325 million copies sold, it was listed in the Guinness Book of Records as the best-selling sports video game franchise in the world. The latest game in the series is FIFA 23, which features both the World Cup and Women's World Cup modes.
The game holds licenses for the major European players, leagues, clubs, and stadiums. Users can choose the career mode where they can manage an EPL team, or they can enter the challenge of building the best team online. The games are fast-paced and exciting, which is another feature players love.
Also Read: Betinireland's Top Football Betting Sites for 2023
Football-Themed Casino Games
Thanks to the expansion of online gambling sites, sports fans can easily find a great variety of themed casino games to enjoy, including titles inspired by football. In fact, the selection is so broad that many players choose to read online reviews in order to spot the most reliable providers, such as Kasino BC. Game.
Going through real user testimonials will help you find the best casinos and football-themed titles from all sorts of genres, including slots and table games. Of course, slots are the dominant category when it comes to this genre, and some of the most popular titles are certainly Football Champions Cup, Football Fever, and Football Star Deluxe.
eFootball PES
In eFootball PES, gamers have the opportunity to enter matches with incredibly realistic players, and the pace is slightly slower when compared to FIFA games. However, eFootball PES comes with a higher learning curve than the titles from the FIFA franchise.
In fact, it takes plenty of discipline and thinking to master this game, but in the end, it can be very rewarding. Thanks to the newly developed focus on eSports, current users are incentivized to stay competitive, and new players keep entering the field. However, newbies and those who simply wish to remain casual players often find this title too challenging. 
Football Manager
Playing Football Manager is the best choice for those who wish to get into the tactical side of their favourite sport. Basically, immersing yourself in this game is the closest thing to being a real manager who gets to be in charge of some of the world's greatest teams.
The game has been around for a long time, and the latest release includes a number of updates to some of the core features, such as recruiting, the interaction system, and the overall matchday experience. Developers are also continuously tweaking the interface with the use of artificial intelligence, so today's players can get into incredibly realistic gameplay. 
Street Power Soccer
Street Power Soccer is an exciting action arcade game that can be accessed on the Xbox One, PC, PS4, and Nintendo Switch. The game features some of the most famous street footballers, such as Liv Cooke, Sean Garnier, Melody Donchet, and others. It comes with six different modes, and you can choose between playing locally or through online party play.
Either way, you get to create your own character and build your way towards success while competing with up to 4 other gamers. You can also opt for the leading freestyle and street players, but that makes the whole experience much more challenging. 
Also Read: Why is Football the Most Popular Sport in the World?
Rocket League
Rocket League received excellent reviews after it was first released in 2015, and it has been gathering a huge worldwide following ever since. Also, anyone interested in getting started with eSports should seriously consider this title. Not only is it one of the most-watched games out there, but it also involves significant cash prizes for the best players.
Rocket League is an arcade version of a real football match, and the players are replaced with vehicles. Player success can surely be enhanced with the use of strategies, but it can also be a fun casual game to play. However, at the highest level, it is incredibly fast-paced and competitive.
Thanks to its huge worldwide fame, football is an endless source of inspiration for many industries, and the gaming market is definitely no exception. Whether you are an avid fan of video games or an online casino enthusiast, you can easily find football-themed titles that will keep you hooked for a long time, and the ones listed above can be a great starting point for your new adventures.