Nagoya grampus is very much popular club in japan country. It has varieties of dream league soccer 512×512 kits. If you wonder while searching for this teams kits because of do not getting them at single place then use our popular website and it has so many 512×512 kits and also 512×512 logo's.
You not only can get this nagoya grampus dream league soccer kits but also so many other team's kits too. But at this platform we are only providing this specific team's kits and logo's only. So once check the kits below and also download them by using the below procedure.
Download Nagoya Grampus 2022 Kits With Their URL's
The downloading steps are below and they will give all kinds of nagoya kits, if you follow those steps as they mentioned definitely you would get your favorite Dream league soccer kits and also all 512×512 logo's for free of cost.
"Copy The URL of your Favorite Kit or Logo">
Now go to "My Club">
Hit "Customise Team">
Click on "Edit Kit" or "Edit Logo">
Chose "Download" >
"Paste The URL"
The URL of Nagoya grampus 2022 kits are given below. So select them and follow the above procedure. Now its time to get the jerseys. So get them to play DLS 2022.
Jersey's Of The Nagoya Grampus Kit DLS 2022 (512×512)
Now it's time to import our favorite team Nagoya grampus 512×512 kits into our device to get ready the players as our favorite team. So copy the below url's and then paste them as per the above mentioned procedure.
Nagoya Grampus Logo
https://imgur.com/a/UjUunIj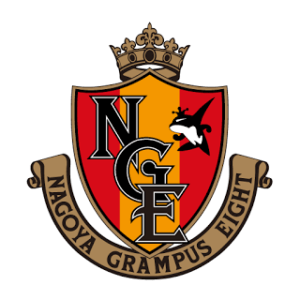 Nagoya Grampus DLS Home Kit 2022
https://imgur.com/a/aZUGt9n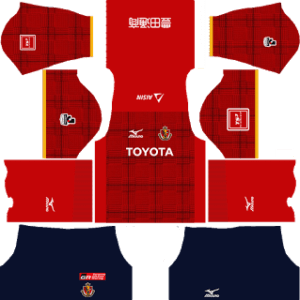 Nagoya Grampus DLS Away Kit 2022
https://imgur.com/a/2fgjK47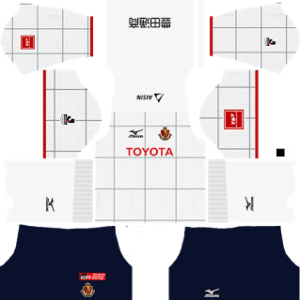 Nagoya Grampus DLS Goalkeeper Home Kit 2022
https://imgur.com/a/UTXm6b4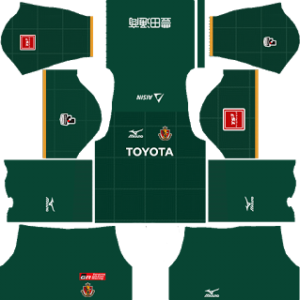 Nagoya Grampus DLS Goalkeeper Away Kit 2022
https://imgur.com/a/zlXFqpg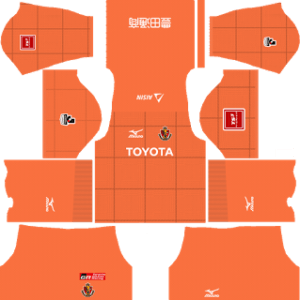 Conclusion:
We have given each and every kits URL's for your aspiring nagoya grampus team. If you use any of your interesting URL's from the above mentioned category then you can simply import it to your favorite player.
If you've any queries regarding to this blog then feel free to contact us and we will resolve those issues as per our community guidelines.